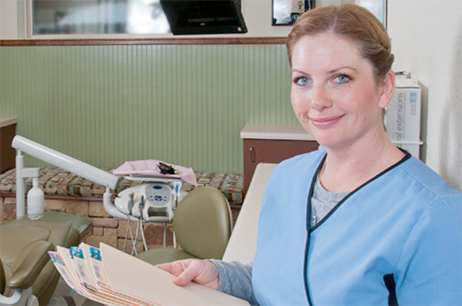 Everyone seems to want to improve the overall appearance of their smile these days, especially since cosmetic dental procedures have become so popular. Depending on the nature of your particular dental concerns, you may be interested in different services or procedures. For individuals who are looking for a quick but still satisfying dental makeover, teeth whitening may be the perfect solution for you. Everyone wants a bright and white smile, but unfortunately there are many factors that can work against attaining one. With the help of our dentist in San Antonio here at Ivy Lane Dentistry you can benefit from a professional teeth whitening that will instantly give you the smile makeover of your dreams.
Teeth whitening has become increasingly popular over the past few decades, and as a result you may have noticed the barrage of different teeth whitening tools, kits, and other products crowding your local grocery stores and pharmacies. Some of these items can be helpful, such as toothpaste or mouthwash that claim to have whitening agents or abilities. One of the main proponents of keeping your teeth white is to keep them clean, especially since many of the foods and beverages that we consume regularly have the ability to change the color of our tooth enamel over time. Plus, there are plenty of very popular foods and beverages that can make a significant impact on the overall color of your smile. Some of these items include coffee, tea, soda, wine, tomato sauce, berries, candy, and much more. Making sure that you brush your teeth regularly can help to eliminate the likelihood of developing surface stains, and teeth whitening mouthwash can help too, but unfortunately these options may not be able to provide you with the drastic whitening that you might be expecting. If you want a significant dental makeover, then you will definitely want to see a professional cosmetic dentist. Our dentist in San Antonio here at Ivy Lane Dentistry can help you achieve the smile of your dreams quite easily. Because our dentist will be able to personally examined your teeth, they will be able to also identify specific stains and types of discoloration so that they can target them directly. They can also provide you with the exact amount of lightning that you need in order to evenly coat your teeth as well as to attain the exact level of whitening that you expect going into the procedure.
You may be tempted to try any number of over-the-counter whitening kits or gel strips, but these items can often produce on even results, or even adverse affects like allergic reactions or pain and discomfort. If you want a completely new smile that is bright and white that you are more than confident to show off, then please call us here at Ivy Lane Dentistry with any questions that you may have and book an appointment with our dentist in San Antonio today.